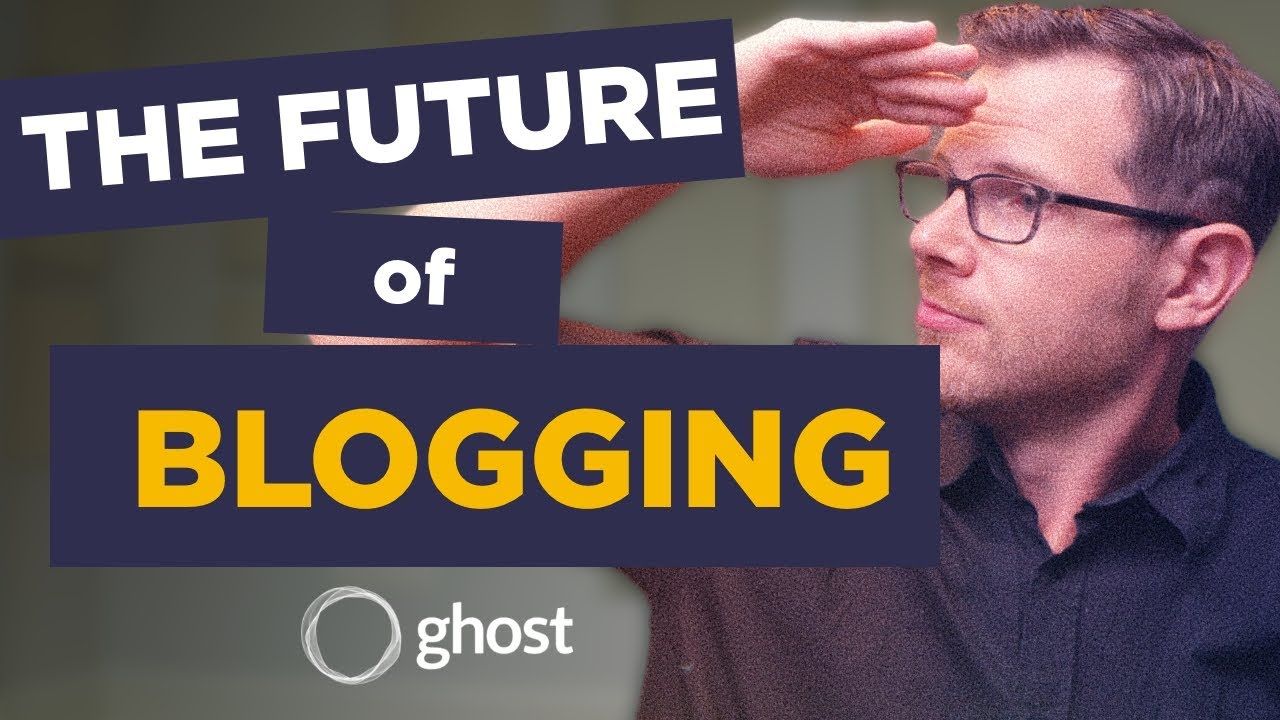 News → • 2 min read
My Thoughts on Ghost (A Year Later)
What do I think of Ghost after using and learning it for a year? I respect it more than ever.
---
Last year, I published a video called "The Future of Blogging." It was about the Ghost CMS, which is like WordPress in that it's open source, and you can self-host it, but completely unlike WordPress in many other important ways.
No plug-in conflicts
No constant security issues
Everything you need to build a membership site is a core feature, including premium subscriptions, content protection, and email newsletters.
After a year of Ghost, I believe it's the platform for the future of creators.The development pace has been off the charts.
Over the last year, they have added the following:
Native Commenting
Three new themes: Solo (for creators), Taste (for food bloggers), and Episode (for podcasters)
Upgraded email analytics (with the ability to change links after you've sent a newsletter!)
Free trials for your premium tiers
History log - track every action on your site.
Audience feedback (thumbs up/down at the end of a newsletter) so you understand what content resonates.
Automatic List cleaning - because a clean list is delivered
An announcement bar (like a hello bar)
A new Editor that is already 100 % easier to write in than Gutenberg.
Embeddable sign-up forms for your newsletter that you can easily put anywhere on the internet that takes an iframe.
A built-in IMAGE EDITOR that is fantastic. Now, you can pull images off of Unsplash, mark them up, crop them, and apply a filter to make stock photography fit with your site.
About 20 other quality of life features.
All of this is free—part of the open-source software released by the Ghost Foundation.
With each release, I got more excited. I went deep into this platform. I learned how everything works.
I examined it from the POV of a creator, a marketer, and a website admin.
I took everything I learned, organized it, and started recording tutorials. And I just kept going.
I stopped when I thought I was done and made a sales page for what has become my first course.
I put a launch date of July 25th.
Then I just kept recording.
The course is up to 5+ hours and 58 tutorials, and you can order it now.
I'm also including my second digital product for free, a reference library for the Ghost editor, which has over 20 more videos.
Alas, July 25th came and went. I missed the launch date but for the best reason. The course got at least 50% more valuable. Honestly, I've already thought of a half-dozen more lessons I'd like to add, so I don't expect this to be "complete" any time soon.
Integrity is super important to me. I hate slimy marketing. If you noticed the launch date slip, don't get the wrong idea. The course will not be on perpetual sale.
This week, the sales video goes up. Next week the price goes up.
If you grab it right now, it's 50% off. You'll get immediate access. All of the training videos are available right now – but it's still technically in presale as I don't have the welcome videos recorded, I'm finishing a couple of the quizzes, etc.
Have questions? I'm happy to answer them in the comments.
💡 My work is reader-supported; I may earn an affiliate commission if you buy through my links.