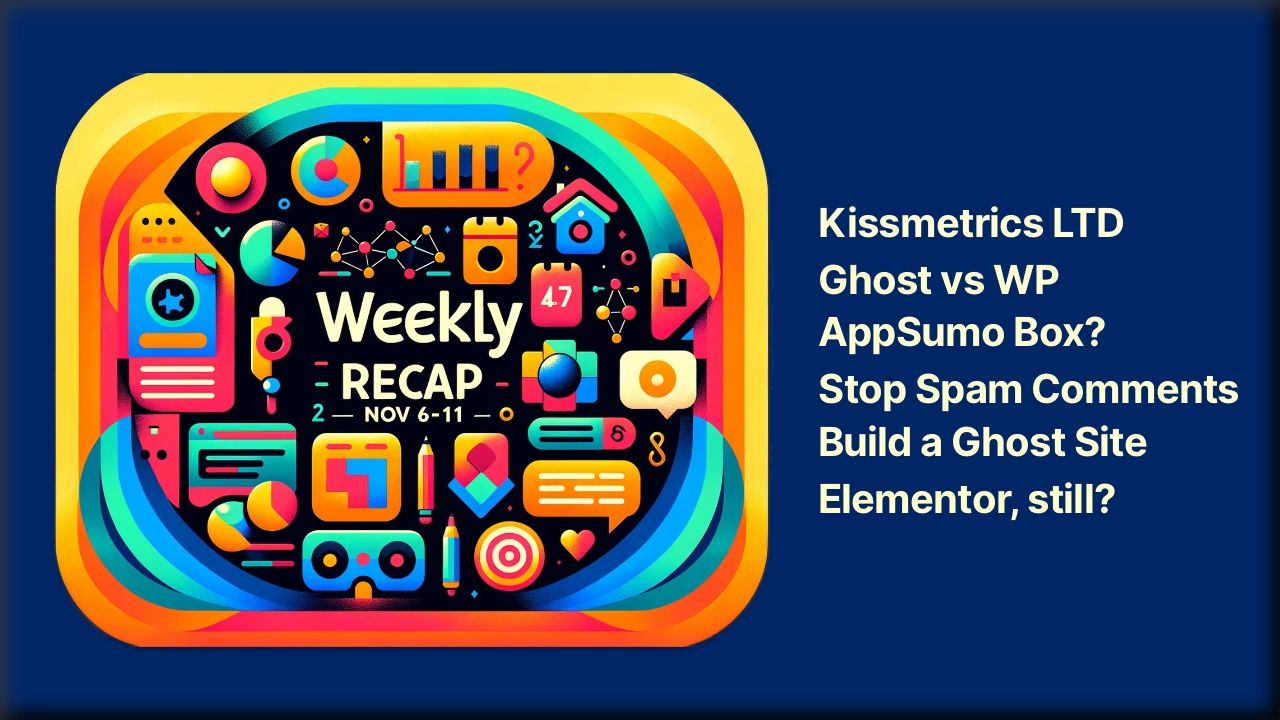 The Mystery Box & Five Other Videos
Kissmetrics LTD, WP vs. Ghost, AppSumo Mystery Box and more!
---
Don't miss a video! Here is everything I published on YouTube last week.
---
This is an unbeatable deal if you're looking to upgrade your analytics game.
---
Never heard of Ghost? One commentor calls it "striking" when compared to WordPress.
---
If you liked the comparison with WP, watch as I build a Ghost website from the start.
---
AppSumo sent me this dope Windows 95 looking box... but what is it?
---
Learn how to add a captcha system to WordPress that is secure, performant, and free!
---
Are we unnecessarily ignoring this tool that was once revolutionary?
This email was created with Ghost! Check it out with my referral link.
💡 My work is reader-supported; I may earn an affiliate commission if you buy through my links.