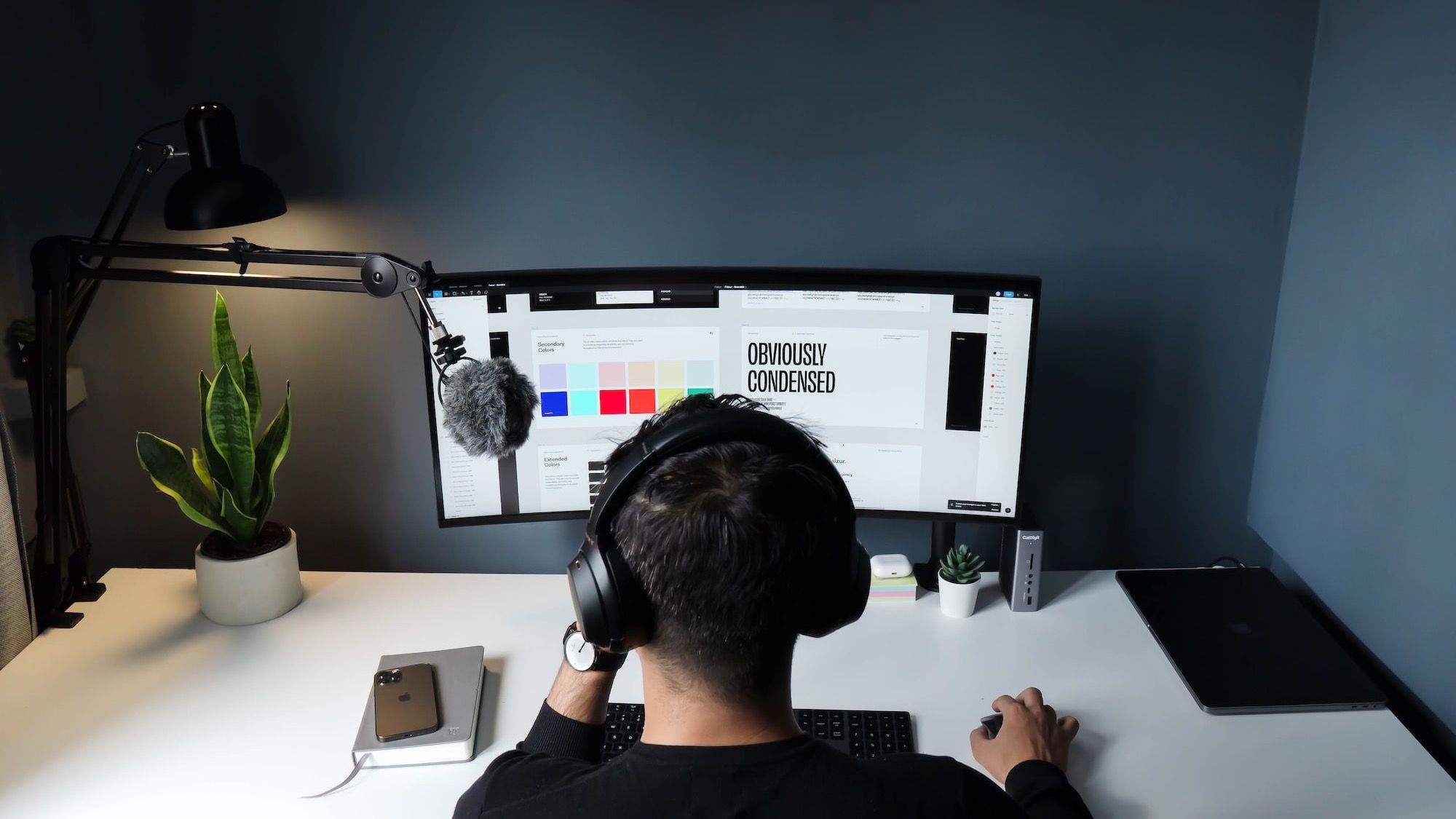 Review → • 3 min read
Make Cinematic Screen Recordings (Easily)
Explore Screen Studio, a software solution for creating screen recordings. With its intuitive interface, diverse features, and editing options, Screen Studio offers a practical approach to high-end product demos.
---
TL;DR
Screen Studio is a software designed for creating high-quality, cinematic screen recordings.
It offers a user-friendly interface and a range of features including enhanced microphone audio, iOS screen recording, and high-performance screen capture.
You can edit your recordings directly within the software, with options to split clips, add zooms, overlay keyboard shortcuts, and more.
Screen Studio allows you to export your recordings in various formats, suitable for further editing, social media uploading, or web use.
Ready to enhance your screen recording game? Buy Screen Studio here.
In recent times, there's been a noticeable trend towards high-quality, cinematic screen recordings. These aren't your typical screen recordings, but rather, they're beautifully animated, with the mouse gliding smoothly across the screen and every click resulting in a stunning animation. So, how can you achieve this level of quality in your screen recordings? The answer lies in a software called Screen Studio.
What is Screen Studio?
Screen Studio is a Mac only screen recording tool designed to create high-quality screen recordings that look like they've been done in a high-end animation scenario, involving video editors. Many of the edits happen automatically without the need for a lot of post production time.
The software is regularly updated with new features, so it's worth keeping an eye on the founder's Twitter page for the latest updates.
How Does Screen Studio Work?
Screen Studio has a user-friendly interface that allows you to choose what you want to record. You can record the entire display, a particular window, or a specific area of your screen. The software also allows you to set your audio and video inputs, and it works with multiple cameras.
One of the standout features of Screen Studio is its ability to enhance microphone audio. You can set a countdown duration before the recording begins, and you can also set a global start/stop control for easy recording.
Advanced Features
Screen Studio comes with a host of advanced features. For instance, you can enable iOS screen recording, hide the desktop during recording, and use Apple's screen capture kit for high-performance screen recordings.
Editing with Screen Studio
Once you've finished recording, you can edit your footage directly within Screen Studio. The software allows you to split clips, remove clips, and add zooms. You can also change the size of the video during a zoom, add captions, overlay keyboard shortcuts, and adjust the speed of mouse and zoom animations.
The editing tools are not as precise as typical NLE like Final Cut Pro or Resolve. Professional users may want to export to their editor of choice for the final product.
Enjoying the content?
Consider leaving a little something in Dave's Digital Tip Jar.
☕️ Buy Dave a Coffee
Exporting Your Screen Recording
When you're done editing, you can export your screen recording in various formats. You can choose between studio quality for further editing in a non-linear editor, social media quality for direct uploading, or web quality for smaller file sizes.
Export times are a bit slow although effort has been made to optimize this. I would love to see exporting to Final Cut XML files (multi-cam recordings please!)
Conclusion
Screen Studio is a powerful tool for creating cinematic screen recordings. With its range of features and user-friendly interface, it's a great choice for anyone looking to enhance their screen recording game, particularly developers who want to make product demos.
It is not quite there for trainers or tutorial makers in my opinion. It is a great option to have, but probably not your everyday recording software.
Keep in mind that the software is still in active development, so there may be new features released that haven't been covered in this post
💡 My work is reader-supported; I may earn an affiliate commission if you buy through my links.