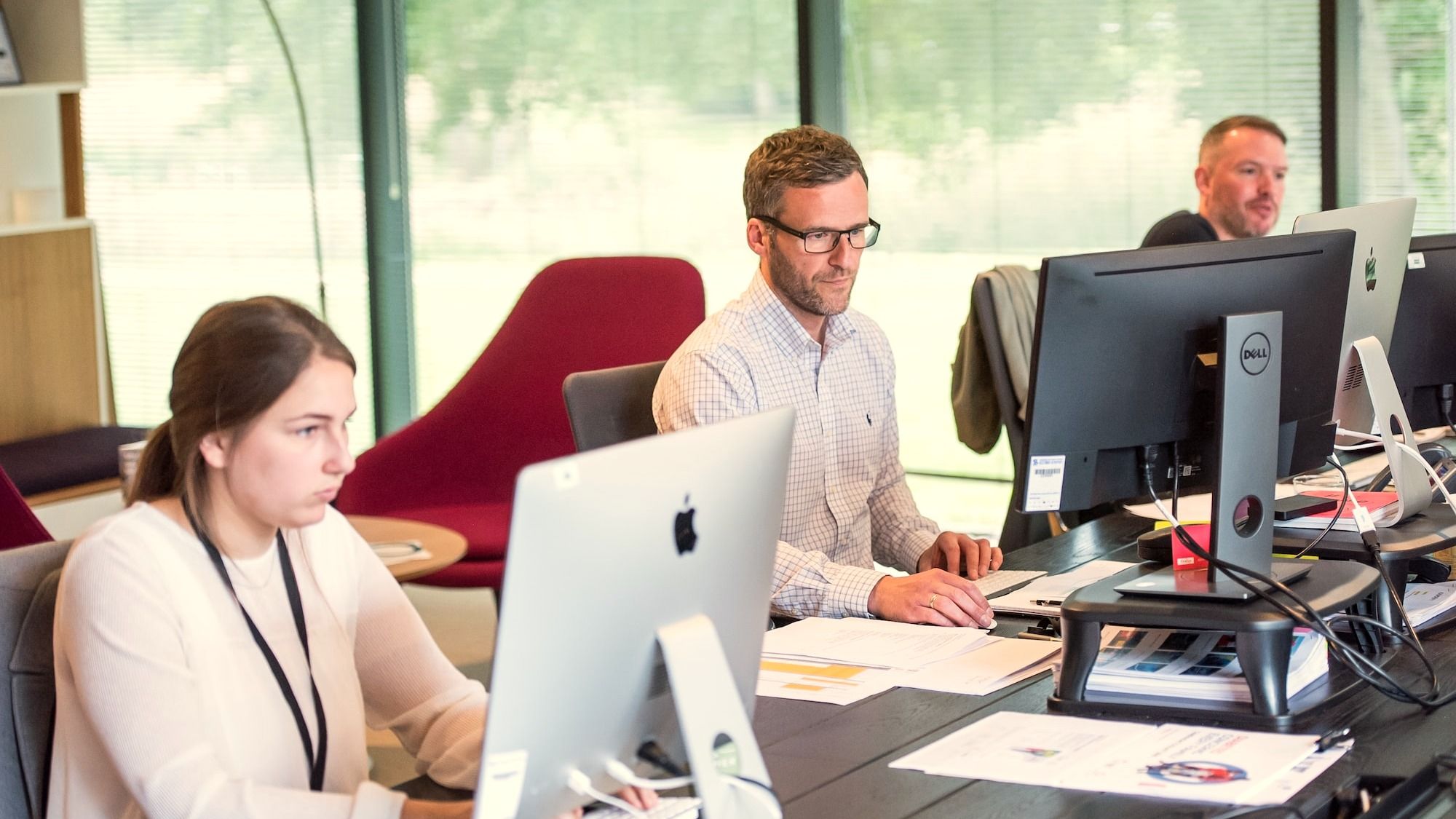 Review → • 4 min read
This Software Transformed My Website Agency: ManyRequests Review
Explore how ManyRequests can revolutionize your service business. Streamline processes, eliminate scope creep, and productize services with this transformative tool.
---
TLDR:
ManyRequests is a tool that has streamlined my processes, eliminated scope creep, and allowed me to productize my services.
It provides a customizable client portal for customers to file requests, purchase additional services, or update their credit card information.
ManyRequests supports numerous third-party integrations, enabling me to show a customized dashboard on a per-client basis.
I have some feature requests for ManyRequests, including more customization options for images, a widget for client websites, and the ability for customers to create new requests via email.
Introduction
Have you ever looked at a form and seen it as the key to happiness in your client work? This might sound strange, but that's exactly how I feel about a system I've recently implemented in my business. This system, powered by a tool called ManyRequests, has revolutionized the way I work, making my processes more efficient, eliminating scope creep, and allowing me to productize our services. Best of all, our clients love it too.
What is ManyRequests?
ManyRequests is a tool designed for service providers. While I use it for website services, it can be used for a range of services, including graphic design and content writing. The tool allows you to add your services as products and link to them from your website, enabling people to check out and become customers. Each service you add has its own request form, which can be customized to the specific service you're providing.
When your customers log in, everything has your branding. They can file a new request, purchase additional services, or update their credit card information. This is the basic functionality of ManyRequests.
How ManyRequests Transformed Our Business
Before ManyRequests, our process was inefficient. We would create a custom proposal for each prospect, even though we were really only selling two or three different products. With ManyRequests, we productized our business, and things have been going really well since then.
Previously, after the client agreed to the proposal, we'd sign them up for recurring billing through Wave Apps. While Wave Apps is a popular tool, it didn't offer a good client experience in terms of updating credit card information. With ManyRequests, if a payment fails, we get a notification, but so does the client. They can log in and update their own card, solving a significant problem we had with our old process.
Another major benefit of ManyRequests is the transparency it provides. We offer a set number of support requests per month as part of our website management plans. With ManyRequests, clients can see how many requests they have left, preventing scope creep and making our work more manageable.
Favorite Features of ManyRequests
One of my favorite features of ManyRequests is the ability to customize the client portal. You can add your own logo, including variants for light and dark backgrounds, and add your primary color, which functions as a brand color. This presents your brand with professionalism.
But the portal doesn't just stop there with some light branding. You can integrate third-party services, add links to your knowledge base or important YouTube videos, and even add an onboarding sequence for new clients. There's also an announcements feature, which allows you to set timed announcements that will expire automatically and display whenever someone logs into the dashboard.
ManyRequests also supports a ton of third-party integrations, including Google Data Studio and ClickUp. This allows you to show a customized dashboard on a per-client basis, presenting important information for their business right inside your client portal.
Enjoying the content?
Consider leaving a little something in Dave's Digital Tip Jar.
☕️ Buy Dave a Coffee
Feature Requests for ManyRequests
While ManyRequests has been a game-changer for our business, there are a few features I'd love to see added to make it even better.
Firstly, I'd like to see more customization options for images in the request form. Currently, you can attach images to your request, but they don't show up in the conversation. It would be great if images could be displayed inline. Furthermore, it would be beneficial to have markup on those images, allowing clients to indicate specific changes they want, such as enlarging a button or changing a color.
Secondly, I'd love to see a widget that could be embedded on client websites. This would allow clients to click on the area they want updated when they're logged in as an administrator, and that request would be automatically transmitted over to ManyRequests.
Another feature I'd like to see is the ability for customers to create new requests via email. Currently, customers have to log into the portal and fill out the form, which is great because it ensures you get the important data you need. However, it would be convenient to allow customers to simply send an email to create a new request.
Lastly, I'd like to see the ability for customers to switch between plans. Currently, a customer can add a new service, but they can't switch from a smaller plan to a bigger one. They would simply have both running concurrently. It would be great to have a prorated switch between plans.
Conclusion
As you can tell, I'm a big fan of ManyRequests. If you run a service-based business, I highly recommend checking it out. They have plans starting as low as $49 a month, all the way up to $249, but they never take a cut of your sales, which is a huge plus.
I hope you found this review helpful. If you have any questions about ManyRequests, feel free to leave them in the comments below.
💡 My work is reader-supported; I may earn an affiliate commission if you buy through my links.